This is the second of a series considering the question of "marriage equality" which was introduced here.
As stated in my introduction, I would like to base these reflections on marriage equality around various comments and posts which I have seen in the sphere of social media. As my point of departure in this installment, consider the following:
A young man who was raised Catholic but who no longer practices the faith changed his Facebook profile picture to the red and pink equal sign. A friend commented on this picture, asking him what it meant. The young man replied, "It's the equal sign for equality among sexualities which is being deliberated by the supreme court right now."
Of course, he's not technically correct. The Supreme Court is not deliberating whether "the sexualities" are equal, only whether persons of the same sex should be prohibited from marrying under federal law. Nevertheless, I believe this young man's response represents a view that is widely held today, especially among young people. In any case, it is a good example of the prominence given to sexuality as a key defining factor of personal identity. We hear constantly of "sexual orientation" and "sexual identity" as being among the most fundamental components of who and what an individual is.
In the above example, "the sexualities" are presented as different classes of people, like men and women, blacks and whites, Hutus and Tutsis. The young man has hopes that the Supreme Court will recognize the equality of two classes of people by granting them equal rights. Fair enough. This brings to light a number of presuppositions that must be examined, however. First, that sexuality constitutes a fundamental classification of peoples; second, that marriage is a fundamental right to which all people ought to have access in a free society; third, that sex (gender?) ought not be a determining qualification in a suitable marriage partner under the law; and fourthly, the invisible and disregarded leap–which is nevertheless a great leap–between saying that homosexual individuals ought to be protected under the law and saying that homosexual activity ought to be sanctioned by the state through legally recognized partnerships/marriages.
Obviously, not all of these issues can be discussed in this one post. My intention here is to consider the first, namely, the question of whether sexuality ought to be considered a fundamental defining characteristic of man to the extent that this, in and of itself, should be the basis for his actions and his rights. This certainly appears to be the the position our society is now taking, but from a moral and anthropological standpoint (the legal standpoint will be considered in a future post), this has harmful repercussions.
In the present debate, the position being upheld states that "because x is homosexual, x has a right to marriage." In other words, sexual orientation has attained such a high status that it is the source from which my rights and my moral actions flow. This is deeply flawed, just as it would be deeply flawed to say "because x is heterosexual, x has a right to marriage."
The ability or right to marry does not flow from being a sexual being. Dogs, cats, rabbits, goats–all are sexual beings, yet none is entitled to marriage. Marriage is an institution unique to human beings precisely because its foundation is in that which no other creatures on earth have: the faculty of reason and an immortal soul. In other words, sexual orientation is not a sufficient foundation from which to establish fundamental human rights, nor is it a sufficient foundation of personal identity and personal actions.
With that in mind, I would like to propose that the foundation of all our actions and moral choices ought not be our orientation (a term that is quite new and still not clearly defined), but our ontology–that which we are at the most basic level of being. I must say, "I am a rational being, therefore I have certain rights and certain responsibilities." My actions flow from this rational character; for me to act irrationally is to act beneath my dignity. This takes on a further complexity and richness when we consider our Christian understanding of ontology, precisely as it regards the Sacraments.
It is a point of doctrine that the sacraments of Baptism, Confirmation, and Holy Orders confer on their recipients an indelible character and ontological change. That is, in being baptized, my basic status in the order of being changes; I go from being a rational creature, a creature of God to being a Christian and a child of God. In confirmation, I change from being a child of God to being a witness to Christ. In ordination, a man is no longer just a witness to Christ, but a deacon, a priest, a bishop. This indelible character remains with him for all eternity. Even if, after being baptized, I renounce the Christian faith, I remain at the most basic level of my being a Christian; my ontological status has been changed for all eternity. Grace builds upon nature, so what a person is by nature (a rational being/creature of God) is not somehow obliterated, but built upon. I retain my identity as a rational being, but added to that is my identity as a child of God, and so on. With this increasing depth of identity comes increasing responsibility in behavior.
The implications for this are huge. The foundation of my moral actions is not some quality I have (being hetero- or homosexual, for instance), but my very act of existence qua rational/Christian/priest/etc. If I sit around day after day by choice just soaking up the sun like a plant, not only will I soon die, but I am acting beneath my dignity as a human being. Likewise, it may be perfectly acceptable for a female praying mantis to eat her male mating partner, but for a woman to do so is rightly considered wrong! Cannibalism is, after all, an offense against human dignity, not merely by social convention, but because it is contrary to human nature. That doesn't, of course mean, that no one practices cannibalism.
Similarly, for a Christian to act contrary to the code of moral conduct which guides Christian living is beneath his dignity; it is sinful. Animals do not act rightly or wrongly because they have no moral compass, no rational nature by which to judge the morality of their actions. Small children are not held to the same standards of guilt or responsibility as adults because they have not developed the full use of reason. But for someone who is mature to act contrary to what he is–to act other than rational, other than Christian, other than a witness to Christ, other than a priest…this is morally wrong.
When it comes to sexual activity, the same principle can and must apply. An individual does not engage in sexual activity because he is hetero- or homosexual. He engages in sexual activity because it is part of human nature to desire the affection and love of another. Precisely because we are human and therefore rational, sexual activity cannot be limited to the realm of mere sensual pleasure; it must be governed by reason, and in this way it becomes meaningful. To engage in sex for the sake of my pleasure only is, after all, animalistic, even if modern society would balk at such a definition. Mere animals may also find pleasure in sex, for they also have the use of sensory organs–yet no mere animal can find in sexual activity the love, the vulnerability, the trust which makes of sex a gift of self and a communion of persons, such that "the two become one flesh" and leads, in its most beautiful expression, to the creation of a whole new person who also enjoys the gift of a rational, eternal soul and shares in this communion.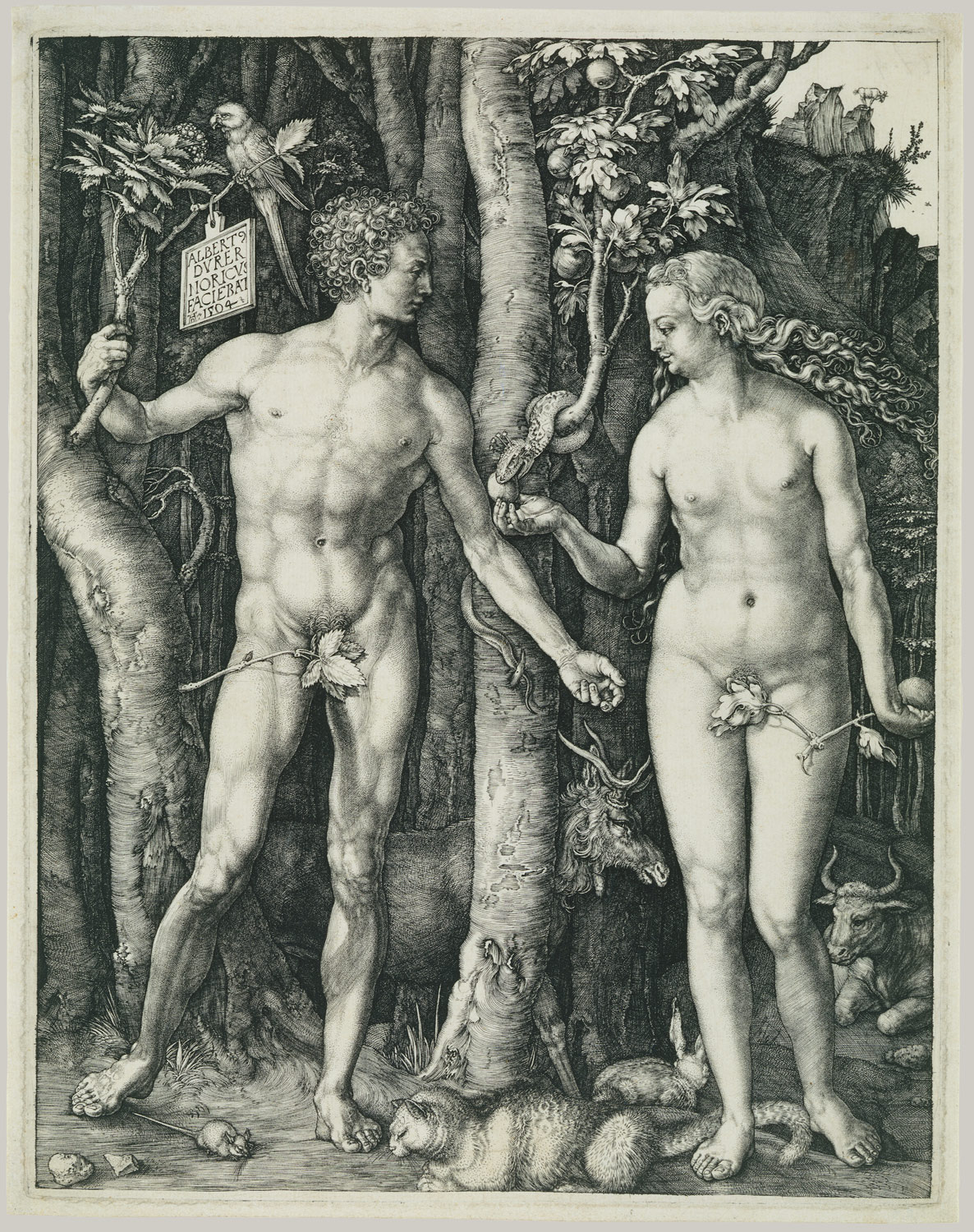 Am I saying homosexual persons don't experience real love for one another? By no means. But love has proper and improper expressions. Love which is ordered toward complete self-gift, in a reciprocal exchange–this is correctly ordered love, even to the extent that the Church recognizes in the love of husband and wife an image of the Trinity: the Father and Son who are united by such an intense bond of love that that love generates a third person, the Holy Spirit. Love which is not ordered in this way is, in fact, dis-ordered. Sexual love between persons of the same sex is not reciprocal because it does not enjoy that complementarity of the sexes which is found in nature; it is sexual love which can never bear fruit nor is it ordered toward that end; it is, in the end, a love which is not befitting of persons who have a rational, eternal soul.
I could go on indefinitely, but perhaps the difference between the two viewpoints is best summed-up thus:
If orientation has primacy, then I must act according to my sexuality, otherwise I'm not fulfilling who I am/what I am. My orientation is key to my identity, so denying my sexual desires is being false to who I am. This is an undeniably reductionist view of humanity and human nature. This cannot be the ground from which my rights are guaranteed.
If ontology has primacy, then I am not required to act on my sexual interests. I always have a choice, because sexuality is put in its proper place: it is part of who I am as a person, but only part. Who I am and what defines me is made up of so much more. Because it is essential that I am rational, it is essential that I can and must make choices–including the most important choice, to pursue either sin or virtue.
It is clear that being human is a whole rich fabric, of which sexuality is only a part. Those who remain single as celibates, for instance, would never find true personal fulfillment if the sexual appetite were the ground of identity. In contrast, to order all of my decisions according to reason, and indeed according to a higher purpose–what will lead me closer to God–this is distinctly human, and in this way human love can mirror Divine love.